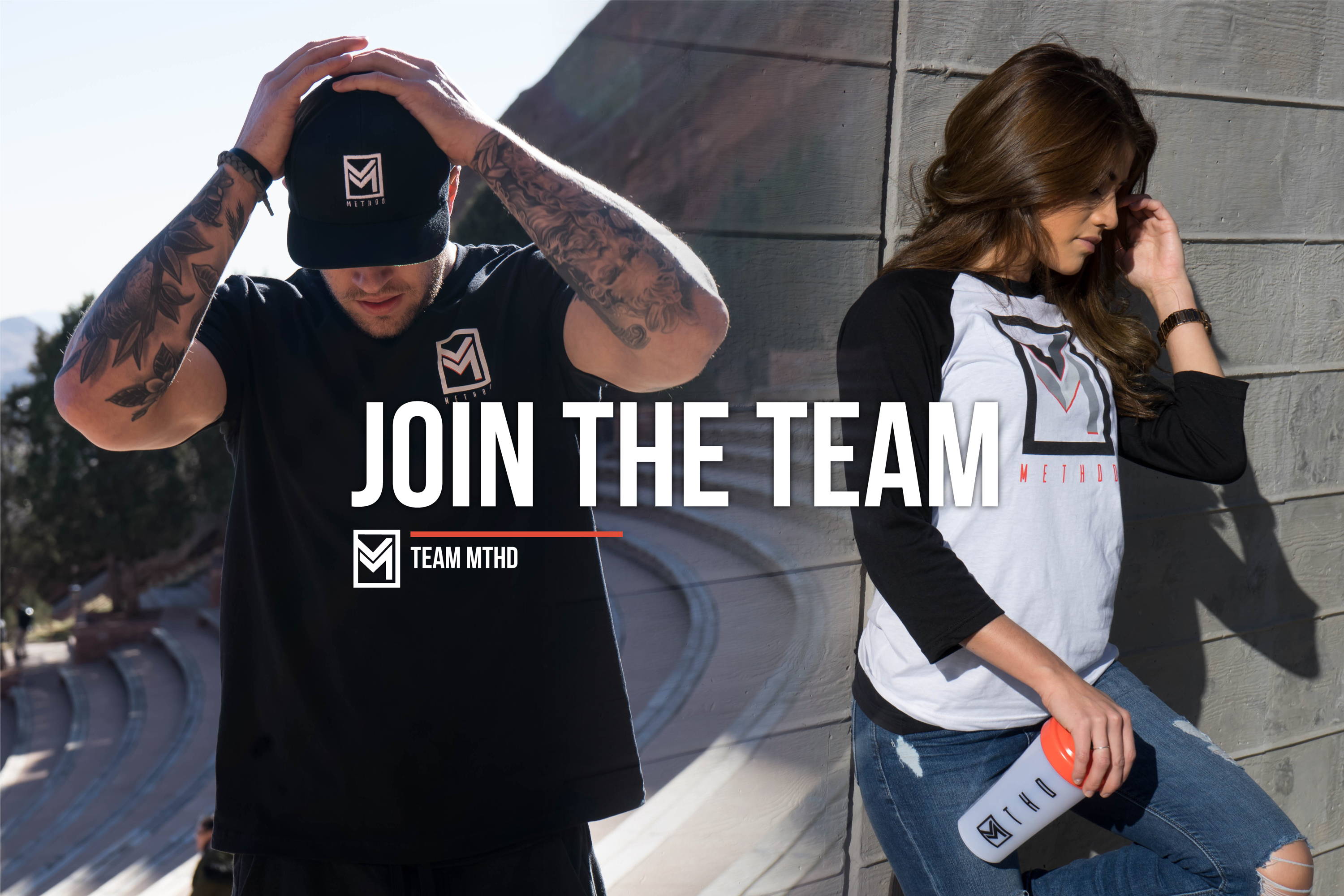 Our products were created for all walks of life and because of this we want our team of MTHD Ambassadors to be the same. This means we're not simply looking for people with the most followers, but the ones who made a name for themselves by thinking outside the box. The same people who genuinely enjoy interacting with their following since they share a common interest, while patiently educating those that don't. Gamers, students, business professionals, athletes, stay-at-home parents, doctors, lawyers, sign flippers - we welcome all as long as the passion you have for what you do is evident and gimmick-free.
Sound like your cup of tea so far? Then let's get down to the nitty-gritty part of the MTHD Ambassador program: the perks. Apart from the opportunity to grow your personal brand alongside one of the newest supplement companies, here's how the program works:
---
Level 1 (0 – 9 sales)
Unique 10% off code for your customers

Once a month - 30% off personal supplement order

Private Facebook Group Invite

Access to branded Method Images
 

10% Commission on all sales

 
Level 2 (10 – 49 sales)
Sample and Sticker Support  

New Ambassador branded photo

15% Commission on all sales

All perks of Level 1
Level 3 (50 – 149 sales)
1 Free supplement + Exclusive Street Team Apparel

1 Instagram story "shout out" post

15% Commission on all sales

All perks of Level 1 and 2

 
 
Level 4 (150+ sales)
Invited to Method events

Free $500 value of retail product and Apparel

20% commission on sales

All perks of Levels 1, 2, and 3
Thanks!
This field is required
This field is required
This field is required
This field is required
This field is required
This field is required
This field is required
This field is required